How might you document environments you experience? What are an array of methods, lenses, perspectives, you can use?
What is the relationship between physical environments and how people move through space? How might you study how people use spaces?
View Student Storyboards: https://environmentstrack.wordpress.com/people-2/
---
Besides making storyboards what are some methods to describe how people use space?
Graduate Design Studio Study. (Peter)
Scupelli papers on Graduate studio
---
How do people own space?
---
How might architects and city planners document space?
https://en.wikipedia.org/wiki/Camillo_Sitte
credits: http://www.grids-blog.com/wordpress/otto-wagner-designing-the-city/
Gianbattista Nolli, Maps that show public spaces in Rome in 1748.
https://en.wikipedia.org/wiki/Giambattista_Nolli
Look at # 837 and 834 the Pantheon and the square around it. There is no substitute for going to see it in person, but here are some pictures so that you can see the square, the colonnade, and the interior space of the Pantheon. From an environments perspective imagine the experience of going from the square into the church.
https://www.google.com/search?q=rome+pantheon&espv=2&biw=1434&bih=755&site=webhp&source=lnms&tbm=isch&sa=X&sqi=2&ved=0ahUKEwiu0MuU2L_JAhUBKiYKHXEtDAIQ_AUIBigB
Venturi, R. (1993). Learning from Las Vegas. MIT Press.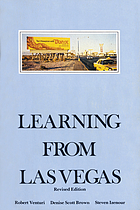 Computational methods: Space Syntax
http://varoudis.github.io/depthmapX/
Peponis & Wineman (2002) Space Syntax chapter
How might one document spaces photographically?
Steven Shore Uncommon Places
http://www.hockneypictures.com/
https://photosynth.net/preview
Timelapse studies.
How might you represent a physical environment?
Kevin Lynch type analysis: https://en.wikipedia.org/wiki/Kevin_A._Lynch#The_Image_of_the_City
Kevin Lynch (1959) Image of the city
International Situationists: Psychogeography https://en.wikipedia.org/wiki/Situationist_International
Alexander, C., Ishikawa, S., Silverstein, M., et al.  (1977), A Pattern Language: Town, Buildings, Construction
What is the difference between focusing on details and trying to capture the wholeness of a place? How might you capture details as opposed to the whole?
How might you capture the feel of an atmosphere, or the vibrancy of a material?
How do you capture what it feels like to be in that space/place?
CIID Memory Maps – What are some different uses and perspectives of spatial mapping and spatial recollection?
Cooper Hewitt – The Pen – How do you document an environment you experience?
Before and After – How does the design of the physical environment affect how people move through and use a space? What elements within the space that are influencing the actions of the user and why?
Workshop Session
Capturing environments hands-on
Link to download SketchUp for next class: http://www.sketchup.com/download